The Australian Manufacturing Workers' Union (AMWU) has warned that the closing down of Tasmanian car parts manufacturer ACL Bearing is a reminder of the logistical challenge that manufacturers in the state are facing.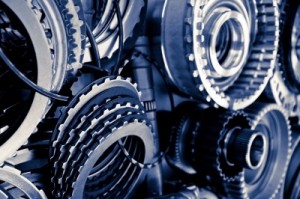 136 workers at the Launceston factory will be out of job by mid next year, leaving with full redundancy entitlements which have been secured for them by the union, according to a news release.
News of ACL's closure did not come as a huge surprise to the industry. The company went into receivership in 2009 and has cut numerous employees every year since then.
Last week ACL announced that it has been unable to find a buyer in Australia or offshore. In a related article in Yahoo News, receiver Matt Byrnes said they were quite optimistic that the business would be sold following a widespread sales campaign, but unfortunately none of the short listed parties made a formal offer.
"Unfortunately despite negotiations with a number of short listed parties, none of those parties were able to put forward an offer for the business as a going concern here in Tasmania," Mr. Byrnes said. "I don't think there's any one factor."
"I think certainly the location of the business in Tasmania and the currency, Australian dollar against the US which has obviously been strong was a factor."
Byrnes said ACL has been struggling against the strong currency for the past two years as it exports about 80 percent of its products.
While the news of the closure was anticipated by the employees, AMWU delegates at ACL said there was still disappointment among the workforce.
"Obviously we'll be calling on the state and federal government to do what they can to maybe provide some retraining for some of those workers to find them other jobs," said AMWU's John Short.
AMWU delegate Paul Hill said that aside from ACL's failure to innovate and invest in modern equipment prior to its receivership in 2009, the cost of the freight shipping across Bass Strait to the mainland is also a huge factor in the company's decision to close.
"There was a time this firm was profitable but they never re-invested enough, didn't listen to the workforce, instead they bought other businesses like National Parts which fell over," Mr. Hill said.
"We do a very good product but it's not as cost-effective as it could be and our production is primitive compared to the robotics and computerisation of modern plants."
Shane Littler, AMWU Tasmania President, said the state has been at a competitive disadvantage ever since direct freight operation from northern Tasmania into Singapore ceased in 2011. Since then the cost of getting freight to Melbourne often exceeding the price of on-shipping it to Asia, according to Littler.