A new Vitamin D supplement from Australian pharmaceutical company Imugene is in the stage of commercialization discussions with Australian manufacturers and suppliers.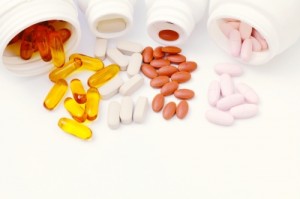 Imugene has announced via a statement on ASX that it has completed the formulation development on its novel Linguet form of Vitamin D. The tablet is a "meltlet", which means it melts in the mouth.  It uses Imugene's Linguet™ technology which would address the issue of unpleasant taste in vitamins and the difficulty that people have in swallowing different forms of tablets.
Imugene Executive Director Dr. Nick Ede says the new supplement would fill a gap in the global vitamin market.
"With 50% of the general population reported to have difficulty swallowing large capsules and tablets, we are utilizing our knowledge base around Linguet to create a rapid melt-in-the-mouth formulation that will fill the need in the global vitamin market predicted to be worth $30 billion by 2015," says Dr. Ede.
A market study commissioned by Imugene reported that people deal with ongoing anxiety when it comes to taking medications because of previous experiences in which tablets get stuck in the throat. This anxiety, together with the size and taste of vitamins, result to poor compliance despite people knowing about the benefits of taking supplements.
Imugene's research found that people prefer taking a tablet that melts in the mouth, especially if it is associated with a well-known brand.
The Linguet technology supports the buccal administration of drugs, wherein the medicine goes straight to the blood stream after it is absorbed through the lining of the mouth.
"Our Linguet™ meltlet technology provides a differentiated solution and a point of difference for vitamin companies in a crowded market place," adds Dr. Ede.
The vitamins and supplements industry in Australia is worth an estimated $1.5 billion a year according to a report from The Guardian.
The National Institute of Complementary Medicine estimates that the industry is growing at up to 12% annually, with two in three Australians using complementary medicine (CM). Almost four times more is spent on CM than pharmaceuticals.
According to NICM there is also evidence that calcium supplementation, alone or in combination with vitamin D, is effective in the preventive treatment of osteoporotic fractures and bone loss in older people.