Bosch Australia has recently established a Manufacturing Solutions Division which would provide small and medium sized manufacturing companies access to increased automation, special purpose equipment, technology and lean manufacturing processes.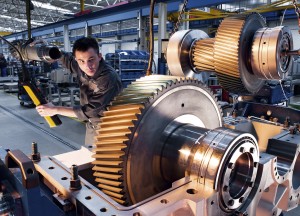 Through efficient manufacturing solutions resourced by highly skilled engineers and technicians, high-potential local manufacturers would be able to increase their global competitiveness.
In a press release Bosch Australia's General Manager Andrew Bartlett says the Manufacturing Solutions Division will enable customers to compete better in local and international markets through the latest engineering and manufacturing technologies.
"Bosch's global engineering and process development expertise offers lean manufacturing solutions, turn-key and advanced equipment utilising components and systems that have been tested and proven by Bosch worldwide," says Mr. Bartlett.
Mr. Bartlett says their positioning as a global enterprise makes them qualified to provide the very latest solutions to local and regional customers that may otherwise be difficult or impossible to source.
"This is where we can make a real difference in helping improve their competitive position in the market place," he said.
Robert Bosch (Australia) Pty. Ltd, a regional subsidiary and part of the global Bosch Group, has been in Australia for over 100 years and employs over 1,300 people in the country, primarily in Melbourne and Sydney.
The company plans to continue training its engineers by sending them to places around the world where they can be educated in sophisticated engineering methods and processes as they are developed.
"We are making a range of specialised equipment available and we will continue investing in new processes and tools needed to diversify into the technologies required for future growth," Mr. Bartlett says.