The Advanced Manufacturing CRC (AMCRC) has aligned its future focus to the areas of additive manufacturing, also known as 3D printing, and biomanufacturing, after a successful completion of funding rebid application in June.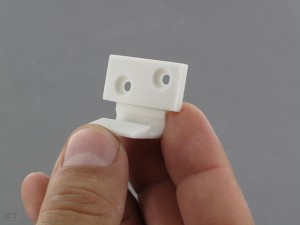 AMCRC Managing Director Mr. Bruce Grey has confirmed that they are now awaiting news of progress from AusIndustry and in the meantime has announced via a press release their plans for the next phase of AMCRC.
Mr. Grey says the Centre will be focusing on the additive manufacturing of low volume items such as implants, transportation components and tooling. The market is estimated to be worth $100-$200 billion, while the global market for additive manufacturing is projected to grow to $150 billion by 2025.
"Our focus and the key area in which we can act as a high value enabler is in the area of what we call 'innovative manufacturing' – in other words, supporting manufacturing's SME sector with strong research and go to market outcomes," he said.
Mr. Grey considers AMCRC's new focus as "a major kickstart for the sector in Australia." He also recognized that Australian small and medium-sized manufacturers are often limited in their capacity and scale to have access to technologies and leading researchers.
'That's where the AMCRC comes in. We can seek out the university research capability relevant to the industry, we can define the project, and then, if the bid is successful we can manage the research to achieve highly positive outcomes," says Mr. Grey.
The AMCRC rebid has the support of leading Australian universities including James Cook University, University of Queensland, Queensland University of Technology, Griffith University, University of New South Wales, RMIT University and the University of Melbourne, among others.
Fraunhofer Institute, Europe's largest application-oriented research institute, has also signed up as a research participant. Furthermore, the rebid has garnered the support of new multinational participants such as Stryker, Microsoft, Electrolux, Anglo American, Renishaw and SLM.
In June AMCRC asked for a further extension of time and funding. The key aspects of the rebid are $37.3 million in cash contributions and $104.8 million in in-kind contributions. AMCRC is funded by the Australian Government, was established in 2008 with a grant of $35 million. It aims to promote the global competitiveness of the Australian manufacturing industry by uniting advanced manufacturing firms with leading R&D organizations.