Holden workers have accepted the three-year wage freeze offered to them by the company in order to keep the car maker's operations in Adelaide.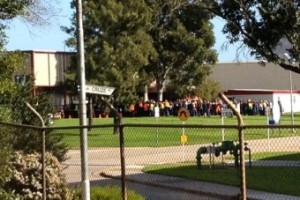 ABC News has reported the breaking news, as 1,700 workers voted on keeping their jobs to continue producing Holden's Cruze and Commodore models.
John Camillo of the Federation of Vehicle Industry Unions revealed that a clear majority voted "yes" in favor of the proposals, but did not give exact figures on the results.
"It was a tough choice. They've made the right decision," said Mr. Camillo.
"The workers here made a clear majority vote to support the next generation of vehicles here in Australia, to make these vehicles here at the Elizabeth operation."
A very emotional Camillo said he thought it was going to be a very close vote, adding that it has been a difficult time for the workers.
"It's a hard ask but these changes with regard to working overtime, flexible working arrangements don't hurt anybody. They'll get used to that," he said.
"[With] the decline of the auto industry, there's not much of a bargaining chip you have and while we sat down and discussed as much as we could, the ball's not in our court."
Despite the results of today's vote it still does not guarantee the future of Holden's plant in Australia.
The fate of Holden now rests on a new government deal which will be decided after the Federal Election on September 7. Mr. Camillo previously said Holden Chairman Mike Devereux is still waiting on the results of the elections to see who will govern the country.
Mr. Camillo said he is confident in the support from the Labor Government, which has already committed $285 million to Holden, but is unsure of the Coalition's support for the automotive industry.
Shadow Treasurer Joe Hockey already announced yesterday that the Coalition would wait until after the elections to discuss Holden's future in Australia.