An $857,000 grant has been announced by the Victorian Coalition Government to support eight business networks that will develop projects to help the manufacturing industry boost its competitiveness.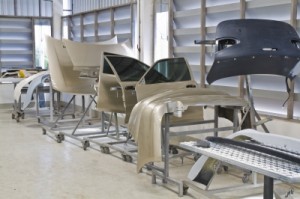 As part of the Manufacturing Productivity Networks (MPN) program, manufacturing firms are given the opportunity to collaborate on projects and activities that will help increase their productivity and export readiness.
Victorian Minister for Manufacturing David Hodgett congratulated the networks in his announcement on Thursday.
"Congratulations to the eight networks representing a variety of sectors including automotive, recreational vehicles, food, defence, sports technology and engineering that have been funded under this very important government initiative. The proposed projects will contribute substantially to Victoria's manufacturing capability," Mr. Hodgett said in a media release.
"The MPN program encourages small to medium sized enterprises to co-operate in strategic areas of business and exploit opportunities beyond the reach of each individual firm.  The networks will undertake a range of activities including research, gap analysis, feasibility projects, productivity audits, workshops and lean assessments."
Mr. Hodgett announced the grants at Venture DMG Pty Ltd, which also recently received a funding of $448,500 to help diversify its customer base and product range from the Automotive New Markets Program (ANMP). Venture DMG currently makes plastic automotive parts for leading car companies such as Holden and Toyota.
The MPN program is a key component of the Coalition Government's Manufacturing Strategy, A More Competitive Manufacturing Industry. More than 130 businesses are expected to benefit from the projects which are worth around $1.7 million on the second round of the MPN program.
"The MPN is a valuable program that demonstrates the Coalition Government's commitment to boosting the productive capacity and competitiveness of small to medium sized enterprises," Mr. Hodgett said.
Application for Round 3 of the MPN program is ongoing and will close on September 13.