A citrus grower from New South Wales is calling on the Federal Government to revamp Australia's country-of-origin labeling laws in order to eradicate the confusion consumers face when buying products that are labeled 'Australian Made'.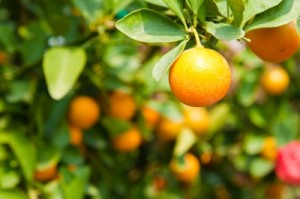 Farmer Vito Mancini, on behalf of Riverina citrus growers, is drafting a proposal which recommends a system that would quickly inform consumers if a product, such as a bottle of orange juice, is Australian or foreign.
In an ABC report Mr. Mancini says if an item is labeled "Product of Australia" or "Australian Grown" it means the product is wholly produced in Australia.
"'Product of Australia' means it has to be 100 per cent Australian," he said.
However standards are different if the packaging says "Made in Australia" without the green and gold kangaroo logo administered by the Australian Made campaign.
"'Made in Australia' means that as long as most of the costs, well above 50 per cent of the costs from Australia, being the bottle, the packaging, the man hours put into it, if that's more than 50 per cent Australian then the product can be called made in Australia," said Mr. Mancini.
"The significant product, the juice, may be foreign but as long as the cost of the bottle is the majority cost of the product, it means it can be made in Australia."
There are about 1,900 citrus growers in Australia, a number that dwindled from 2,500 in 1980 due to factors such as poor returns and drought. Mancini says the juice manufacturing sector in Australia is competitive and while a lot of small players do the right thing by supporting Australian citrus growers, they don't have the ability to market and differentiate themselves for consumers.
Australian Made Campaign's Chief Executive Ian Harrison clarifies that if the term 'Made in Australia' is used without the green and gold logo it means the product complies with lesser standards.
"We think there'll be some movement in the next term of Government to helping tidy up what's an unfortunate area of confusion for consumers," Mr. Harrison said.
"The rules surrounding this area simply aren't tight enough."
"We've got some proposals that we believe will tighten it, we've done it successfully for the Australian Made and Australian Grown logos, Government should follow suit."
Meanwhile, Geoff Parker of the Australian Beverages Council says it is up to juice manufacturers to promote the fact that their product is 100 percent Australian content.
"Whether that be on their label, they do have the option to state that their juice is 100 per cent Australian juice in other places on their label other than the minimum requirement being on the back label, as well as their advertising and marketing campaign.
"There is this level playing field in regards to the legislation but then in relation to what each individual grower or juice manufacturer might do over and above that is entirely up to them."
A recent survey commissioned by the Australian Made Campaign found that Australian consumers are now giving higher regard for Australian-made products than they did a year ago.
According to the findings of the research conducted by Roy Morgan, Aussies regularly buy local now, even if it comes at a cost. 55% of the survey's respondents said buying Australian-made has become more important to them in the last 12 months, and just a small fraction of the respondents (12%) said they would not purchase Aussie-made if they were more expensive.
The results of the study offer encouragement that in the midst of the rising unemployment rate Australian consumers are showing their support by buying local.