Australian frozen foods manufacturing company Patties Foods Limited has announced its financial results for the year ended 30 June 2013, registering a Net Profit After Tax (NPAT) of $4.8 million which is a 75.4 percent decline from the previous year.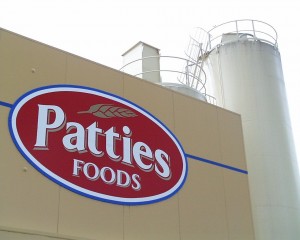 Australian Food News reports that the drop in NPAT resulted from taking a non-cash impairment charge of $11.8 million against the Frozen Fruit intangible assets, despite the growth seen in the savoury brands.
Patties Foods' popular brands include Herbert Adams, Patties, Patties Gluten Free, Nanna's, Creative Gourmet, Four'n Twenty and Chefs Pride. Its frozen savoury segment includes pies, sausage rolls, pasties and party goods. Its frozen dessert segment includes fruit pies, cold desserts, danishes/crumbles, berries, snacks and cakes.
Patties Foods Chairman Mark Smith said the company continued to grow despite the challenging economic conditions, with the growth of savoury brands underpinning the performance of the company.
"We remain focused on our strategy of supporting and growing our core brands through innovative new products, marketing campaigns and channel development," Mr. Smith said.
"In June this year we announced a strategic review of our frozen fruit business, which is continuing. Alongside this review our periodic impairment testing process has resulted in the board recording an impairment of $11.8 milllion in the value of the intangible assets of the frozen fruit business."
Still, Patties Foods Managing Director Greg Bourke did not deny that they were disappointed by the manufacturing results.
"Our manufacturing result was disappointing as we did not meet our own high standards when commissioning the automated pie packing plant, despite other parts of the bakery performing well with good improvements in efficiencies," he said.
According to the report Patties Foods cites its highlights for the year being the increased market share in In-Home and Out-of-Home savoury categories and Out-of-Home sales growth from the Petrol and Convenience channel. It also secured a key bakery contract and recorded strong growth of Four'N Twenty and Patties brands.
The Company said they remain committed in driving earnings growth from its underlying earnings in 2013 and building strong shareholder value through strategic growth initiatives, growing its core brands, price increases, controlled costs and improved manufacturing efficiencies.