Some of the 400 Holden workers who finished up work late in July are hesitant to return to work in the manufacturing sector as thousands of the car maker's employees are still uncertain about their future in the company.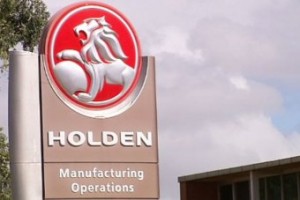 ABC's Tom Nightingale reporting on The World Today checks back on the Holden employees who accepted the voluntary redundancy packages last month.
Michael Etherington, who has worked for Holden for nearly a decade, is starting a business with his wife selling baby goods in Adelaide's northern suburbs.
"We'd been looking at opening our own business for a while so that then it was sort of like, do we jump? Yes, no? And in the end we decided yeah why not," Mr. Etherington said.
He said some of his former colleagues have taken their manufacturing skills to other firms like AMCOR, while some have also started their own business ventures.
"I'm actually not aware of anybody that hasn't landed on their feet," he said.
Despite this, not everyone who left Holden is confident in working in manufacturing again. Damien Menzies, who is trying to find jobs for the redundant Holden workers and is handling about 200 cases at the moment, says some of the workers are concerned about the viability of manufacturing as an industry.
"Anyone who walks out of Holden is highly sought after by any manufacturing organisation. The key question is whether the individual, whether that individual wants to seek a career back in manufacturing," said Mr. Menzies.
"I think that's the key uncertainty that people are confronted with when they leave an organisation such as Holden."
"They're concerned about the viability of manufacturing as an industry. And if they believed everything the read in the papers, if they believed everything they saw in the news, then you know, that's a legitimate fear."
Menzies says of the Holden workers who left the Elizabeth plant, "about one in five will retire, slightly less will re-train, and one in ten will struggle to find other work."
The future of the 1,700 Holden workers left in Adelaide is still uncertain despite voting in early August to accept a wage freeze and lower conditions in order to help the company save $15 million annually.
Holden says it will not make a decision on their operations until after the Federal Elections this September. Kevin Rudd's Labor Government has promised $2 billion over ten years to the company while Tony Abbott's Coalition has put on record that they will not be signing blank cheques to chase after Holden.