The latest data from the Federal Chamber of Automotive Industries (FCAI) shows that August sales of new vehicles went down by 0.2 percent compared to the same period last year. The unsatisfactory result is being blamed on the Federal Government's July announcement of changes to the Fringe Benefits Tax (FBT).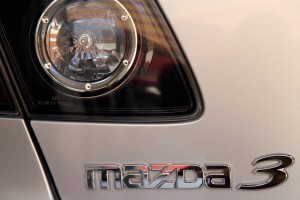 Only 93,336 vehicles were sold in August according to the VFACTS report. According to FCAI, before the FBT changes were announced, vehicle sales had increased by 4.8 percent each month. Without the negative impact of the FBT changes, forecast for August sales were at 98,000 units based on year-to-date trends.
"Unfortunately, but not unexpectedly, the FBT change is impacting on sales data. This indicates consumers are having to stall or forgo their purchases of new vehicles," says FCAI Chief Tony Weber in a media release.
"Without the return of the statutory formula method for salary-sacrificed and employer-provided cars, the FCAI and its members expect sales will continue to decrease through the rest of the year and into 2014, as the full impact on fleet sales works its way through the system."
Data shows that business purchases of new vehicles were down by 10 percent compared to August last year and in particular, sales of light commercial vehicles weakened by 23.4 percent.
Government purchase of light commercials also fell 7.8 per cent according to the report. This caused the total light commercial market to drop by 15.3 percent compared to the same period last year.
Although the Mazda3 was the top selling vehicle last month with 4,188 units sold, overall Toyota still secured the top spot for sales with 17,758 vehicles sold. Holden came in second selling 10,606 units, followed by Mazda, Hyundai and Ford.