Private investment firm Clearlake Capital Group announced on Tuesday that it has completed the acquisition of global automotive supplier Futuris Automotive from Elders Limited.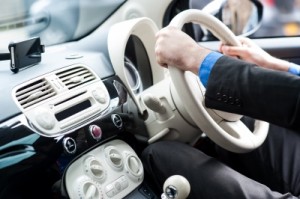 The Australian has reported that the sale amounted to $56 million.
"This is an exciting time for Futuris," said Jose E. Feliciano, a founding partner at Clearlake who is also a newly appointed Co-Chairman of the Futuris board of directors, in a media release published on MarketWatch.
"As an independent company with top tier customers, talented management and substantial financial backing, we believe Futuris is poised for strong growth – both organically and through selected acquisitions where we see a great fit for Futuris' culture of excellence and innovation."
"We are very excited to take our products and business to new markets, as we seek to provide the very best seating and interior systems and components to our global customers and ultimately to consumers."
Futuris, which was established in Melbourne in 1967, designs and manufactures seating and interior systems for global OEM customers including GM, Ford, Toyota and Tesla. Its products include door trims, headliners and floor carpets. The company maintains manufacturing sites in Australia, China, Thailand and the US.
"Futuris has world-class design and manufacturing capabilities and will greatly benefit from Clearlake's sponsorship and the ability to seek new business opportunities in the global automotive and commercial vehicle market," says Clearlake Operating Advisor Mervin Dunn. Mr. Dunn was also appointed as Co-Chairman of the Futuris board.
"We plan to focus on enhancing Futuris' product portfolio and geographic expansion strategy to take advantage of favorable trends in the automotive market in Asia and other geographies."
Terms of the deal were not disclosed. Clearlake has also announced that Mark De Wit will continue to lead Futuris as Managing Director and that Futuris will keep its headquarters in Melbourne.
Following the sale of Futuris, Elders said it will reorganise and implement a new business model, expecting to cut 10 percent of its workforce in the process.
According to the Australian report Elders will also exit its forestry business, and proceeds from the Futuris sale will be used to reduce Elders' net debt to approximately $272 million.