Leading cheese manufacturer Fonterra Australia will be investing $6 million to expand its operations in Stanhope, Victoria, creating jobs in the process and securing the future of the site.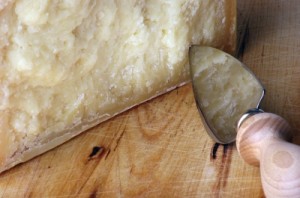 According to a media release Deputy Premier and Minister for Regional and Rural Development Peter Ryan announced the investment, together with a $250,000 support from the Victorian Coalition Government.
"This significant investment by Fonterra reflects the company's ongoing commitment to maintaining its presence here in northern Victoria and will bring the company's Stanhope workforce to 126," Mr. Ryan said.
"The Victorian Coalition Government works with businesses in regional Victoria, including manufacturers, to attract and facilitate new investment, create jobs, increase productivity and competitiveness and provide access to new market opportunities."
Fonterra Australia produces 300,000 tonnes of dairy product every year and operates 10 manufacturing sites across Australia. The company employs thousands of people in Victoria, with 120 of those coming from the Stanhope manufacturing site. Fonterra contributes more than $27 billion annually to the Victorian economy.
Fonterra Stanhope produces a range of specialty cheese including parmesan, pecorino, romano and gouda, as well as ingredient cheddar for the domestic and export markets. With this recent investment Fonterra would now be able to begin production of ricotta cheese, thereby expanding its product offerings.
Fonterra's Managing Director Judith Swales says the move confirms both Fonterra and the Victorian Coalition's commitment to food processing.
"This is a great example of Government and industry working together to ensure we deliver on the global opportunities for dairy. By focusing Stanhope's production on high-value products, like ricotta cheese, we are able to increase our productivity, efficiency and competitiveness," she said.
The $250,000 investment courtesy of the Victorian Coalition Government comes from the Industries for Today and Tomorrow program.
Member for Rodney Paul Weller says the Victorian Coalition is proud to support Fonterra's major investment in its Stanhope facility.
"The Liberal Nationals Coalition is committed to attracting new investment and creating jobs in regional and rural Victoria, and supporting manufacturing projects," he said.
The Industries for Today and Tomorrow program is a regional investment attraction and facilitation program which focuses on innovation and the creation of new jobs and exports, according to the media release.