Members of the Australian Manufacturing Workers' Union are seeking the Federal and State Coalition Government's commitments to secure the futures of nearly 3000 jobs in Goulburn Valley.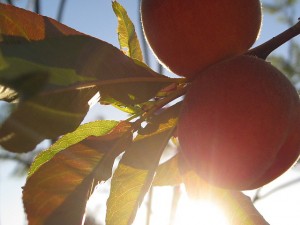 According to a media release, AMWU members at SPC Ardmona's Shepparton plant are hoping that both levels of government will commit $25 million each to back the fruit processor's plans to modernize its facilities and secure its future till 2020.
SPCA's parent company Coca Cola Amatil is willing to invest up to $90 million on Shepparton, but this depends on the governments' willingness to co-invest.
According to AMWU, workers had feared that SPC might close as early as next year due to the challenges of cheap imported fruits that are being used for the home brands of Woolworths and Coles.
Good news came when SPCA and Woolworths recently announced that they are partnering to convert the supermarket chain's own brand packaged fruit category to 100% Australian-sourced product. The agreement to source fruits from SPC will have an immediate impact on the fruit intake required for the 2014 season.
"This commitment to Australian grown and produced products is exactly what the industry and our Australian farmers need," said SPCA Managing Director Peter Kelly.
"The volume generated by this decision from Woolworths equates to approximately 50,000 fruit trees per year in the Goulburn Valley. These are trees which may have otherwise been destroyed."
Meanwhile, AMWU Victorian State Secretary Steve Dargavel said SPC Ardmona has been under severe pressure due to the high Australian dollar and the flood of imports which have forced it to cancel its orders from local growers.
"If we want to improve food security in Australia, we must also start addressing the issues around import dumping, food labelling, the emergency tariff regime and the supermarket duopoly," Mr. Dargavel said.
However the longer term security of SPC depends on local federal MP Liberal Sharman Stone fulfilling her promise to get the Coalition Government to guarantee SPC Ardmona's future by honouring the Labor Government's $25 million commitment.
"There's hundreds of jobs over the longer term depending on this so it is a real test for them, it's crunch time," said AMWU delegate at SPC Mark Owens.