Japan's Nippon Gas Co. Ltd has made a significant investment in Australian energy management company COzero Holdings Ltd, as the Japanese energy sector moves toward deregulation in order to manage energy shortages.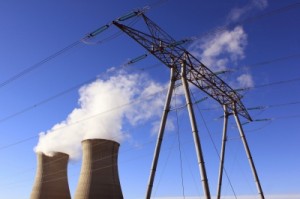 According to a media release Nippon Gas bought a 16 percent stake in COzero for an undisclosed amount.
The investment would help the Sydney-based firm develop its energy-management system EnergyLink, says COzero Chief Executive Nick Armstrong in a report on The Age.
"It's going to position us for an [initial public offering] in the next 12-24 months," Armstrong said. "They came on as a cornerstone investor in anticipation of that."
In the media release Armstrong also said the partnership will give them the access to Nippon's expertise and other Japanese technologies that may prove to be valuable to the Australian market.
"We welcome this investment from one of Japan's leading energy retailers and expect this partnership to help COzero successfully conclude the roll out of various new energy management technologies and systems – which we believe are world-leading."
COzero topped BRW's Fast 100 list in 2011. The six-year old company began as an emissions trading firm, but later focused on energy management. Its product EnergyLink is a system that allows businesses to monitor and control electricity usage at a circuit and appliance level, online in real time. They will be able to control devices and circuits and respond to increased energy usage, saving time and money in the big picture.
Nippon Gas President and CEO Shinji Wada believes COzero's technologies will be huge in Australia and its success may directly translate to the Japanese market and the rest of the world.
"Deregulation in the Japanese energy market would allow Nippon Gas to offer a broader range of products and utilise COzero's technologies in new and valuable ways," says Wada.
"COzero has a strong track record, innovative offering and a professional management team which should set the business up strongly for future growth. We are looking forward to working closely with the group moving forward."
Since the earthquake of 2011 that forced nuclear power station shutdowns, Japan has been struggling with electricity shortages and increased fossil fuel costs. Electricity and gas prices have been on the rise for residential and commercial customers.
Nippon Gas now expects full deregulation of the Japanese electricity sector to happen by 2016, with the gas sector to follow simultaneously or shortly after.