Prime Minister-elect Tony Abbott says the Coalition Government wants the car industry to remain viable in the industry, but assistance will depend on improved sales volume, ABC News reports.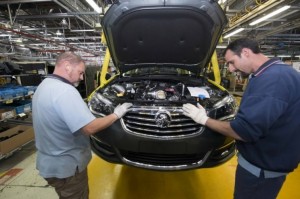 Speaking to reporters at a press conference at Parliament House in Canberra, Abbott promised that there will be ongoing support for car makers, but they would have to give something in return. This is despite Coalition being tipped to stand by its policy of slashing $500 million in assistance from the car industry.
"There will continue to be a high level of assistance to the motor industry, but we expect the motor industry in return for that high level of assistance to provide us with a reasonable indication of how it is going to increase volumes, particularly export volumes," Abbott said.
"I want the car industry in this country to have a long-term, viable future. I don't want it to live from hand-to-mouth."
Mr. Abbott says he acknowledges the Government's role in the future of car manufacturing in Australia but says he also thinks the industry has a role that bringing it about.
New Industry Minister Ian MacFarlane, who was appointed to the Abbott frontbench on Monday, has told Fairfax Media that salvaging the domestic car industry is the biggest challenge in the industry portfolio.
"There's got to be improvement, not just throwing money away," he said, quoted in a report on Drive.com.au.
"We've got to build a car people will drive both here and overseas. We've got to build a car that the world wants to drive."
Holden, Toyota and Ford have all committed to working closely with Macfarlane and the Coalition Government. Holden is still hoping to secure a deal with the new government regarding financial assistance to guarantee its future in local production beyond 2016.