Home
Authors
Posts by icsconsulting
No posts to display

Integra Windows feels proud in launching the latest glazing solution products in the Australian market. We aim to deliver the most efficient, functional, and aesthetically pleasing doubled glazed windows and doors in conjunction with the best of the European profile and hardware manufacturers in coordination with the best glazing suppliers.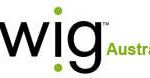 Twig brand is the worlds leading personal alarm devices using 3g networks with SIM card. ALso Twig includes the complete safety alarm software platform in the cloud or on premise for location and device and alarm management, also duress alarms, lone-worker alarms, team alarms, Evacuation alarms, alerting and notification systems and messaging systems. The web site shows the wide range of highest quality wearable devices, and the locating services available including but not limited to security company services.
FishingMad is formed by an enthusiastic fisherman Alan Bonnici with a tremendous following.
Are you on the go on purchasing a single-serve coffee brewer? Then you must try the Keurig B145 Home Office Pro Brewer. The first thing...