Renovator auctions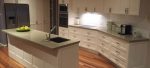 Renovator Auctions
Home Renovation Supplies for Sale – Renovator Auctions.

DIY lovers come & buy renovation supplies from us. Sydney's leading auction house for Kitchen and bathroom renovations, windows, doors and building supplies.

Renovator Auctions is Sydney's leading auction house, with the best bargains! We have one of the country's largest selections of new, high quality building supplies and products for home improvement projects. Our products come from some of Australia's most trusted importers, retailers, wholesalers and manufacturers.

When you go to our building material barters, you'll see an exhaustive scope of hardwood, material, gliding and cover flooring, pine, paint, entryways , windows , timber decking , equipment thus substantially more. Our home change barters have a fine determination of machines for kitchens in Sydney, spas, washroom vanities, shower screens, can suites, furniture, tiles and numerous others. We offer more than 2,000 new items every week.

Inspect before buying

What makes our conventional live Sydney Auction superior to anything its online partner is that it allows bidders to by and by examine the items they are keen on. Our benevolent work force are constantly enthusiastic to give guidance and help bidders settle on educated choices, whether they are hoping to revamp their home or buy the best kitchen supplies in Sydney. Besides having broad mastery and experience, our group is known for its extraordinary service, which is uncommon to discover in the sale business.

To take in more about barters, building and remodels, you can look at our online journal or join our mailing list. You can likewise see our online Auction Catalogs. Don't hesitate to get in touch with us by telephone on (02) 9822 7883 or by means of our contact page on the off chance that you have questions.

Trading Hours:-
Mon~Fri: 8AM – 5PM ,
Sat: 8AM – 4PM
About Auctions
2 Huge Auctions Every Week-Wednesday at 10am
Auction Material Details -Building Materials including Hardwood Flooring, Decking, Treated Pine, Hardwood, Cypress Pine, Roofing, Purlins, Doors, Windows, Hardware- Saturday 10am Home Improvement Products including Kitchens, Vanities, Spa's, Tiles, Tapware, Furniture, Bedding, Kitchen appliances, Mirrors, Electrical, laws auctions, cheapest building materials auctions sydney, hardwood timber flooring sydney, floating floorboards Sydney, tongue and groove sydney, tile auctions sydney, kitchen auctions sydney, interior doors sydney, exterior doors sydney.
Main Auctions:
Building Material Auctions
Every Wednesday at 10am:
Hardwood Flooring, Timber Decking, Floating/Laminate Flooring, Treated Pine, Hardwood, Oregan, Pine, Roofing, Paint, Windows, Doors, Water Tanks, Hardware And Much More!!
Home Improvement Auctions
Every Saturday at 10am:
Kitchens, Bathroom Vanities, Toilet Suites, Spas, Tapware, Tiles, Furniture, Bedroom Suites, Mattresses, Kitchen Appliances And So Much More!
Can't Attend an Auction?…Absentee Bid!!
To place an absentee bid simply email or phone through your details including the lot number and your bid price and we'll do the bidding for you… Simple!
Follow us at social media:
You tube – https://www.youtube.com/watch?v=zNZU94LQOYg
Facebook – https://www.facebook.com/Renovator-Auctions-202098439838127/?fref=ts
Twitter – https://twitter.com/RenoAuctions