Fox Mowing & Gardening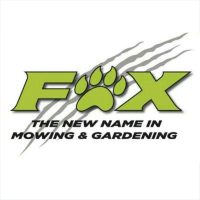 Philip purchased a Jim's Mowing franchise in Melbourne in 1989, before purchasing the Regional Franchise for South Australia in 1990, becoming the first ever Regional Franchisor in the Jim's Group. He subsequently sold over 500 franchises over the next 15 years, before selling the Jim's Mowing South Australian Regional Franchise in 2005. Philip also developed the second largest Jim's Customer Contact Centre in Adelaide servicing five States and Territories and over 600 franchisees before selling this in early 2007. From May 2007 thru to October 2009, Philip worked for Jim's Group as the Divisional Manager for Jim's Mowing. Philip also consulted to the Jim's Group National Office from September 2011 thru to February 2012.
Fox mowing is made up of passionate lawn and garden maintenance professionals with decades of experience under their belts. When you engage our services you know that you're dealing with local operators. All our people live in the areas they serve, so they are locals serving locals. They know the lay of the land and what people living in their area actually like and want. When you get Fox to do the job, you know you're supporting your local economy too, so whilst we are a growing company, you really are supporting a local business, just like any other city or country-based business. All our people go through thorough police checks and we are fully and comprehensively insured for the services they perform, so you never need to worry if they break something or hurt themselves that you might find yourself in a bad situation. We're covered and you're covered.
We guarantee our service is of the highest quality and conforms to the standards of industry best practice.
With Fox you know that you and your garden are in safe hands.