Garden Maintenance Services

Commercial Clean Melbourne strives to provide superior, routine-cleaning services on a daily basis. We offer specialty areas of cleaning including those commonly overlooked by basis cleaning companies. Many of those areas are included in our basic service package with no additional charge. This way we are sure you will notice the difference in the way your building is being well presented.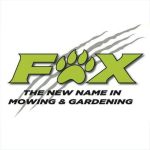 Philip purchased a Jim's Mowing franchise in Melbourne in 1989, before purchasing the Regional Franchise for South Australia in 1990, becoming the first ever Regional Franchisor in the Jim's Group. He subsequently sold over 500 franchises over the next 15 years, before selling the Jim's Mowing South Australian Regional Franchise in 2005. Philip also developed the second largest Jim's Customer Contact Centre in Adelaide servicing five States and Territories and over 600 franchisees before selling this in early 2007. From May 2007 thru to October 2009, Philip worked for Jim's Group as the Divisional Manager for Jim's Mowing. Philip also consulted to the Jim's Group National Office from September 2011 thru to February 2012.