Thermo Pools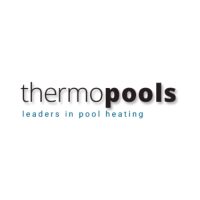 Business Name:
Thermo Pools
Description:
Thermo Pools is the manufacturer and supplier of the solar pool heating system and thermo tube in Sydney. In business for over 40 years, we're one of the prominent leaders in the pool heating system. We are an Australian owned and operated a business located at Rouse Hill, Sydney. We have our own technicians to install the pool heating system. We offer service, repair and maintenance of solar pool heating systems like Solar Power Systems, Pool Heating Systems, and Solar Panel Systems. We also supply pool heat pumps like domestic and commercial heat pumps.
More Information:
Thermo Pools will come to your home to provide you with a computer generated analysis of your location, position and other factors which will influence the dimensions of the absorber required on your roof. We also provide a printed, on the spot, no obligation pool heating quotes, offering the best pool heater prices on the market.
Our range of services and products come with a 15 year comprehensive warranty to offer most efficiency:
Thermo tube Solar Pool Heating – Efficient and reliable solar heating
Astral Heat Pumps – Highest performance, quietest, and cost effective swimming pool heaters
Services Provided:
• Solar Pool Heaters, Solar Panel Systems, Pool Heat Pumps, Gas Pumps, Pool Filter, Pool; Cleaners, Gas Pool Heating, Electric Heat Pumps, Automatic Pool Cleaners, Pool Blankets, Filtration System
• Contact us now! Visit https://www.thermopools.com.au/ or call 02 8850 4030 to discuss your requirements today.