At Bali Huts- Brisbane Thatch and Deck, we specialise in the manufacture, style and model a variety of thatches and huts to enhance the appearance of your outdoors. We have a wide variety of bali huts which can be customized as per your budget and requirements. We have years of experience in thatch repair and re-thatch. We also offer DIY kits to our customers anywhere in Australia to suit their needs. As we focus on to provide our customers with the relaxing feel of sitting under a natural bali hut and enjoy the weather. If you are looking for bali huts at competitive prices, contact us at the earliest. We are waiting to serve you.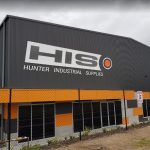 Hunter Industries Supplies considered as the leading suppliers of the industrial packaging products and have the benchmark for the best of rates and quality. We are not just into the packaging products but even inclined towards the sanitary products. With a stretch of pretty good number customers in the store, we have moved towards providing the service online even with the e-commerce based solution. We have best of the rates for strapping and accessories, plastic packaging materials, adhesive tapes and dispensers, washroom products and protective packaging with a number of varieties in each category.

One of the largest pewter manufacturer and a Giftware offering a wide range of custom made products like, belt buckles, key rings, coasters, Army figurines, Australian souvenirs, Pewter Gifts, custom 3d figurines and many custom made pewter products across Australia. Order online today.