Analytica Limited, an Australian developer of medical devices, has announced that it has achieved a milestone with the first production of PeriCoach from a...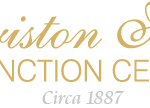 Wedding Venue, Wedding Venua Location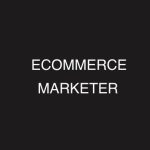 Ecommerce Marketer, a digital marketing agency based in Sydney NSW, is a full service web marketing agency with a strong focus on tangible results, not vanity metrics. Not just an ecommerce agency for online store owners, Ecommerce Marketer also provides marketing services for traditional local based businesses, providing a full range of digital marketing services, from SEO, to pay-per-click advertising campaigns, conversion optimisation, social media campaigns, and much more. With over 10-years experience in the digital marketing field—our professionals have managed and launched dozens of profitable ROI campaigns for clients from all industries. What makes Ecommerce Marketer different from other marketing agencies? Our strong focus on achieving real-world business outcomes, through use of objective third-party reporting, and relentless focus on creating market leading campaigns. Whether you're looking for ecommerce marketing or simply looking to increase online visibility and sales for your bricks-and-mortar business, call today for a free initial consultation with a certified and experience marketing professional. Ecommerce Marketer is based in 377 Kent St, Sydney NSW. 1300 814 979. ecommercemarketer.com.au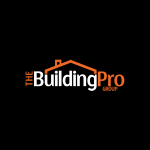 Having years of experience, The Building Pro Group is dedicated to providing solutions and services for your new home building project. We are one of the best custom builders in Melbourne relying on four basic principles of creativity, accountability, functionality and transparency. Whether it is the house extension project, small building renovation project or create outstanding building designs, The Building Pro Group can build it better than the rest. Our Areas of Expertise:- • New Homes • Townhouse Builds • House Renovation • House Extensions • Luxury Home Builds Our design team ensures complete peace of mind through creating extraordinary building designs that are both functionally unique and visually captivating. What Make Us Unique? • Exceptional customer service • The experienced and skilled design team • Clear and trustworthy communication • Quality assurance • Upfront, honest price quote • Using latest equipment and tools Being locally owned business in the Bayside area, we care about our clients and handle their property projects providing the warranty. We totally understand the intention behind to build a home, so we provide a quality home construction and designs.