Biopharmaceutical company CSL Limited has announced a further on-market share buyback of up to A$950 million over 12 months.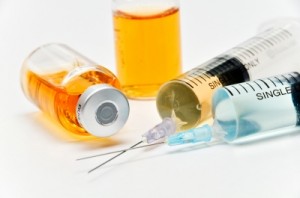 At the company's Annual General Meeting in Melbourne on Wednesday its Chairman Professor John Shine said the Board was pleased to continue a buyback program that had clearly delivered benefits for shareholders.
"Buybacks remain an effective way to manage our capital that delivers improved investment returns for shareholders," Professor Shine said, quoted in a news release.
The buyback will be the Australian vaccine manufacturer's seventh in eight years, having returned approximately 22 per cent of its shares to shareholders since 2005.
The previous six buybacks totalling around A$3.3 billion have contributed a boost to earnings per share in excess of 15% according to Mr. Shine. He said earnings per share growth this financial year will again exceed profit growth expectations as shareholders benefit from the ongoing effect of past and current share buybacks.
In related news on the Sydney Morning Herald chief executive Paul Perreault said the company "worked hard" to ensure their Australian operations made sense.
"It's all about scale and efficiency, so if you have a subscale business, then your costs go up," said Mr. Perreault.
"And the Australian dollar, the way that it was, doesn't help the Australian business as well. When it was at 75 or 80 US cents, the business looked better. But costs go up. We have pressures on pricing."
SMH also reported Mr. Shine giving assurance to one of the shareholders that CSL would remain an Australian company, but with an international focus.
CSL is considered one of the most successful manufacturing firms in Australia, employing around 12,000 staff in 27 countries, with 1,800 of those in Australia. The company has major facilities in Australia, Germany, Switzerland and the US.
CSL manufactures and provides influenza vaccine globally. It also manufactures and markets in vitro diagnostic products through bioCSL Immunohaematology.
The company has just completed constructing a biotechnology facility in Broadmeadows and is constructing another manufacturing plant in the same Melbourne suburb. With the announcement of the expansion CSL said its plants would employ an additional 300 people.