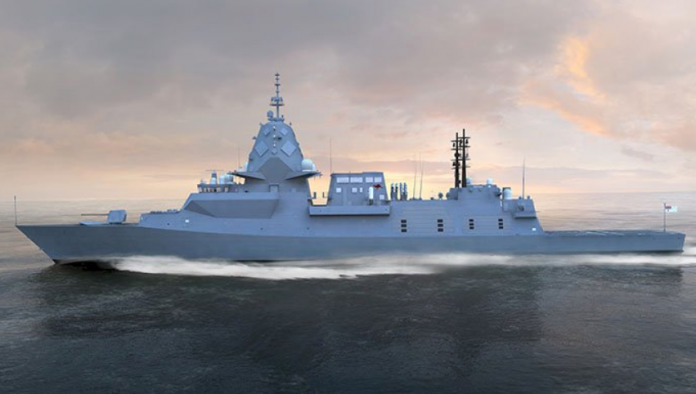 BlueScope has been selected by ASC Shipbuilding, a subsidiary of BAE Systems Australia, to supply steel for the prototyping phase of a program to build defence ships in Australia. 
Under the agreement, BlueScope will deliver more than 1500 tonnes of steel plate which will be used to construct five ship blocks in the prototyping phase of Government's Hunter Class Frigate Program.
Defence Minister Linda Reynolds said the contract is worth around $2.5 million.
"This latest contract signing demonstrates the progress being made on the Hunter Class Frigate Program, which will form the foundation of the Morrison Government's $90 billion National Naval Shipbuilding Program," Minister Reynolds continued.
"Prototyping is an essential phase when building any complex warship, and will ensure employees at ASC Shipbuilding are thoroughly trained in using the state of the art digital equipment in one of the world's most advanced shipyards at Osborne South in Adelaide.
"This first phase is key to the Hunter class program, which when complete will provide the Royal Australian Navy with a regionally superior anti-submarine warfare capability."
BlueScope Chief Executive, Australian Steel Products, John Nowlan, welcomed the contract as an 'important step' towards the potential future supply of more than 30,000 tonnes of steel from the Port Kembla Steelworks into nine defence ships.
"BlueScope is very pleased to be chosen by ASC Shipbuilding to supply steel into the prototyping phase of the Hunter Class Frigate Program." Mr Nowlan said.
"The Company has a long and proud history of supplying steel into defence projects – in the 1990s we supplied more than 20,000 tonnes of steel into the original Anzac Class frigate fleet that the Hunter Class ships will replace.
"Manufacturing is a key part of Australia's history and today BlueScope is not only a world class manufacturer but we are also internationally competitive."
The Frigate Program is expected to create 4,000 Australian jobs, with over 1,100 Australian companies already pre-qualified to be part of the supply chain.
Image credit: https://www.bluescope.com/