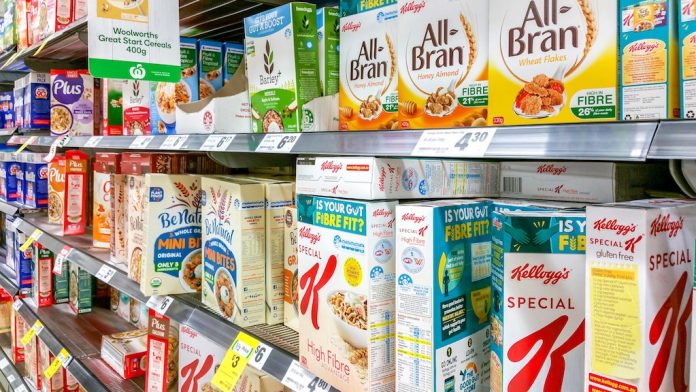 The Australian food and healthcare industries will now have direct access to FoodTrack, one of the country's leading food, labelling and nutrient information databases, to develop customised insights and identify market trends.
Jointly developed by CSIRO and the Heart Foundation in 2014, FoodTrack contains highly accurate nutrition data for nearly 45,000 food and beverage products which are sold across Australia's four major supermarket chains – Aldi, Coles, IGA and Woolworths.
It is the only Australian branded food database available via cloud-based analytics platform from nutrition software company, Nutritics. Access to the platform is via an online subscription-based service.
Food producers and public health agencies can gain insights and conduct custom analytics based on FoodTrack data, helping them to identify opportunities and gaps in the market. With FoodTrack's data being updated yearly, industries can also track changes in the nutritional composition of the food supply to inform research and guide public health nutrition strategies.
CSIRO Researcher and Dietitian, Xenia Cleanthous, said having access to audited and recent nutritional information at your fingertips has the potential to revolutionise Australia's $122.2 billion food, beverage and grocery manufacturing sector.
"As more Australians seek healthier food options, having access to the latest information available will allow stakeholders to better understand what's currently on our supermarket shelves – that includes both manufacturers and retailers, as well as government, public health organisations, researchers and NGOs," Ms Cleanthous said in a news release from CSIRO.
"Current and detailed information on the composition of Australia's food supply is essential to support accurate assessment of dietary intake – both at individual and population levels. Until recently, direct access to this information hasn't been available in a single, consolidated analytics platform."
The Heart Foundation's General Manager, Heart Health and Research, Bill Stavreski, emphasised the negative impact of poor diet on one's health, saying the latest evidence and information on Australia's major food supply will support public health strategies.
"Poor diet is a leading risk for heart disease, Australia's single biggest killer, as well many other chronic health conditions."
"And in the last decade we have seen increasing overweight and obesity issues, with a 29 per cent rise in obese levels."
"Broad access to up-to-date data and analytics on Australia's food supply will help public health bodies and researchers target their strategies and resources on 'best buy' measures to help improve health outcomes," Mr. Stavreski said.
Meanwhile, Nutritics Chief Operating Officer Stephen Nolan said technology plays an important role in enabling organisations to make better decisions in healthcare.
"Feedback from our Australian customers highlights that information is crucial to improving efficiencies in the food product development process and the implementation of healthy eating strategies for clients," Mr Nolan said.
"Our mission is to empower the world to make better food choices, by making food and recipe information more accessible and valuable using innovative technology."
Image from CSIRO