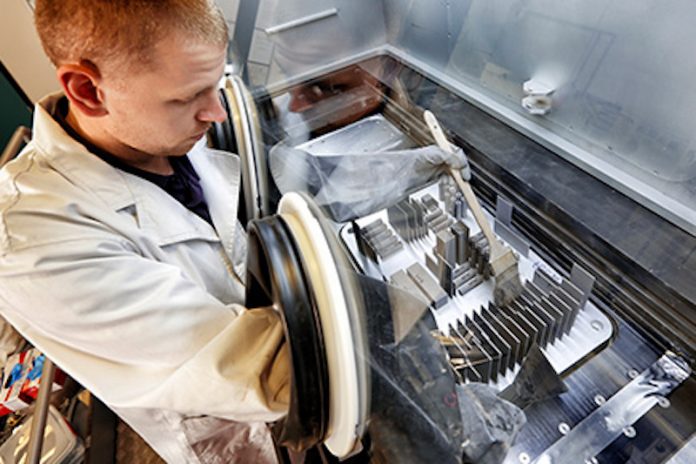 Australian 3D printing company Amaero International Limited has received a purchase order from Gilmour Space Technologies for the manufacture of two rocket motor components, with the opportunity to provide further manufacturing services, subject to the success of the initial project. 
Under the initial purchase agreement the components will be evaluated by Gilmour Space and if successful, there is potential for succeeding purchase orders for the manufacture of additional rocket motor components which will be used on the flight ready vehicle. Gilmour Space will pay fees to Amaero for manufacturing services.
In an ASX release Amaero CEO Barrie Finnin said: "We are very pleased to be working with Gilmour Space to produce these initial rocket motor components, and look forward to the opportunity for further purchase orders."
"Gilmour Space is a key local partner for us in the space industry and we look forward to collaborating with them on a long term basis."
Gilmour Space is a venture-backed Australian rocket company, developing new capabilities for launching small satellites to space, and has agreements in place with leading organisations including the US National Aeronautics & Space Administration (NASA), The Australian Space Agency and Queensland Defence Science and Technology.
Since its founding in 2013 it has grown to become one of Australia's leading space companies, pioneering new and innovative hybrid propulsion technologies, with the aim of offering lower cost access to space.
The purchase order from the rocket company follows Amaero's announcement in late July that its US facility been awarded the AS9100 Aerospace Certification, an important milestone for the additive manufacturer as it continues to pursue high value contracts in the aerospace industry.
Image from Amaero Website