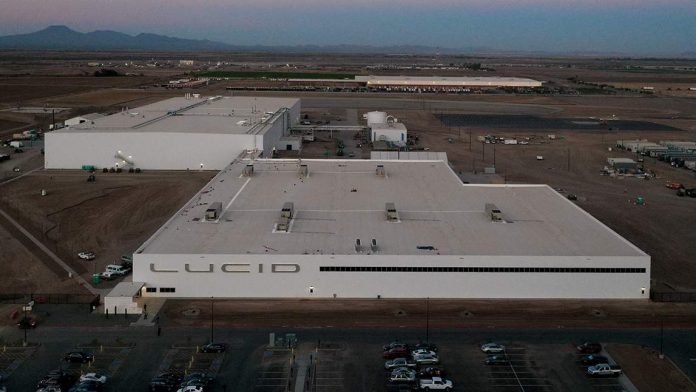 California-based electric vehicle (EV) startup Lucid Motors has finished construction on its first electric vehicle factory in Casa Grande, Arizona, which will start producing the company's groundbreaking Lucid Air sedan by spring 2021.
Known as Lucid AMP-1 (Advanced Manufacturing Plant), the new factory is the first greenfield, dedicated EV factory to be built in North America.
Lucid Motors said the site also allows for additional expansion, with the next phase expected to begin in 2021 – enabling production of its upcoming SUV, Project Gravity.
"The all-new manufacturing system at AMP-1 embraces advanced processes, such as an aircraft-inspired riveted and bonded monocoque body structure replacing spot welds. This gives the Lucid Air state-of-the-art structural efficiency," the company said in a statement.
"As we roll out the first Air models this spring, AMP-1 has the capacity to deliver up to 30,000 units per year. And in its final form, the manufacturing capacity will be up to 400,000 annually.
"We'll begin production with the Lucid Air Dream Edition, followed quickly by Grand Touring and Touring models. The Lucid Air Pure joins the lineup in early 2022."
According to Lucid Motors, AMP-1 is currently in the commissioning stage.
Image credit: https://www.lucidmotors.com/