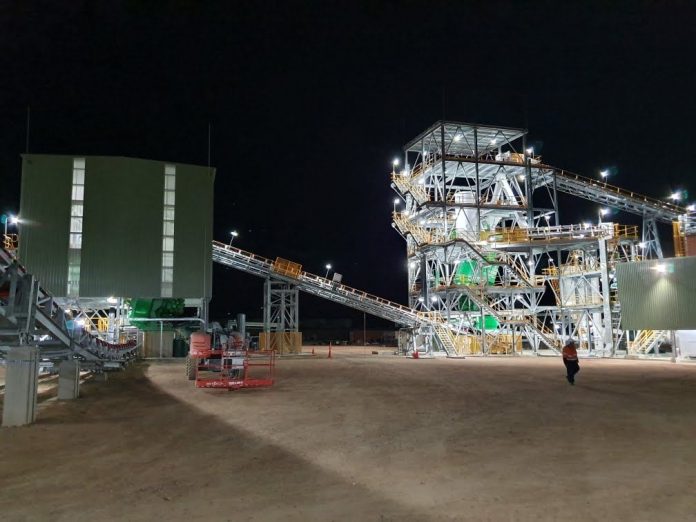 Fertiliser company Agripower Australia has secured a $71 million loan from the Northern Australia Infrastructure Facility (NAIF) to upgrade infrastructure and improve access to its mine site near Greenvale, and its processing plant near Charters Towers.
The company, which produces a range of natural silicon fertilisers for use in agriculture and horticulture, will use the loan to develop what is believed to be the world's largest resource of biogenic amorphous silica.
The expansion includes a multi-user rail line, water pipeline and sealing of a public road to help improve access to Agripower's facilities.
NAIF CEO Chris Wade said the funding would help Agripower exploit a world-class resource and also create long-term, multi-generational jobs in the Charters Towers region.
"We are excited to support Agripower's plans and continue NAIF's recent momentum of investment in a range of industries and sectors across North Queensland and northern Australia more broadly," Mr Wade said.
"This program of works will support Agripower's long-term expansion and importantly, support the region's economic recovery with a sizable number of jobs."
Minister for Resources, Water and Northern Australia Keith Pitt said the expansion would help Agripower deliver regional economic benefits, and is forecast to support around 345 jobs during construction and 171 ongoing jobs when completed.
"Agripower produces a range of natural silicon fertilisers for agriculture and horticulture use, and believes its mine could remain productive for 200 years," Minister Pitt continued.
"That means the project has the potential to generate real jobs and opportunities for generations to come, while injecting much-needed income into north Queensland as the economy recovers from the COVID-19 pandemic."