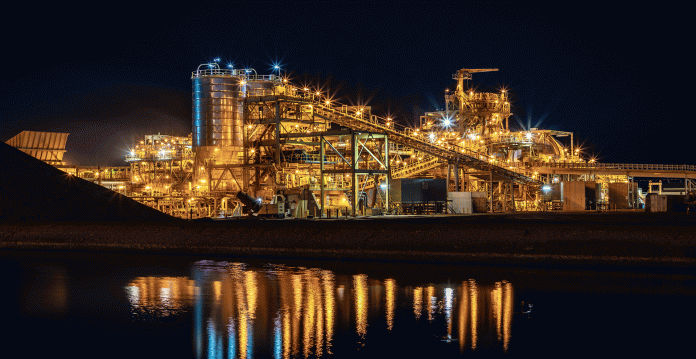 Juwi Renewable Energy, the Brisbane based subsidiary of German renewable energy specialist juwi AG, signed an agreement with Australian energy infrastructure business APA to construct the solar PV component of a medium penetration solar/gas/battery hybrid power station for the Gruyere Gold Mine in Western Australia.
The Gruyere Gold Mine is a 50:50 joint venture between Gold Road Resources and Gruyere Mining Company, a member of the global Gold Fields group and an existing customer of APA for both gas transportation and gas power generation.
Late last year, APA announced it would make its first hybrid energy microgrid investment to deliver an increase in total installed capacity at the mine by 45% from 45MW to 64MW.
As part of the two-phased project, APA is installing a twelfth reciprocating gasfired engine and will build, own and operate a 13MWp solar farm backed-up by a 4.4MW/4.4MWh battery energy storage system to meet the mine site's electricity needs.
Dave Manning, Director Global Hybrid at juwi said the solar farm is expected to be operational later this year.
"We look forward to assisting APA and the mine owners, a 50:50 joint venture between Gold Road Resources Ltd and the global miner Gold Fields Limited, to help reduce the overall carbon intensity and cost of power supply to the Gruyere Gold Mine."
Image credit: https://goldroad.com.au/gruyere-mine/