Simplot Australia, the manufacturer of brands such as Birds Eye and John West, has managed to nearly double its net profit to $45.6 million in the last financial year despite the warnings about the future viability of its business.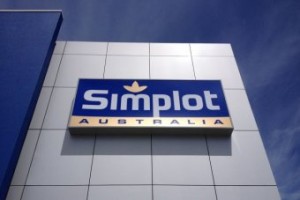 According to the article on Farmonline.com.au, the improved profit was largely down to the heavy cost cutting, with the company only able to achieve revenue growth of 2.3 to $1.19 billion in a highly competitive market.
Managing director Terry O'Brien said the company has fared well in the first few months of the new financial year because Australia's big supermarket chains Coles and Woolworths had given more prominence to the locally-made produce in 2014.
"They've given us an Australian-grown leg up," Mr O'Brien said.
The company's product lines include I&J, Seakist and Lean Cuisine, which are sold in the freezer section and on the shelves of these supermarket chains, as well as the fading Chiko Roll brand, once a fast-food staple in many fish and chip shops, and the John West brand, which is currently their best-performing product in terms of return on investment.
The opening months of the 2013-14 financial year saw little change in revenue, but the self-imposed cost-cutting employed by the company since the turn of the year had positive impact on the overall revenue which is currently running 5% ahead compared to the corresponding period from last year.
Simplot Australia, which is owned by U.S. giant J.R. Simplot, announced in late 2013 that it would axe 228 full-time and casual jobs at its Bathurst manufacturing facility in NSW and at a Devonport plant in Tasmania over the next three years.
The company's financial accounts show that in the 12 months ended August 31, 2013 it generated a 2.3% rise in revenue to $1.19 billion, from $1.16 billion a year earlier. Net profit for the 12 months was $45.6 million, up 49% on the $30.5 million produced in the previous financial year.