Pharmaceutical giant Novartis and global healthcare company GlaxoSmithKline (GSK) have announced a series of transactions worth billions of dollars that will transform both firms' healthcare divisions and reshape the pharma industry.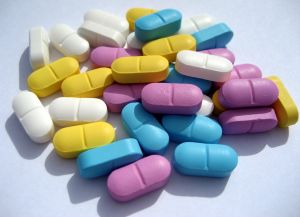 Basel-based Novartis will acquire London-based GSK's oncology (cancer treatment) business for USD 14.5 billion and up to USD 1.5 billion contingent on the results of a trial in melanoma. Novartis will also sell its vaccines division, excluding flu vaccines, to GSK for up to USD 7.1 billion, also in cash.
According to the statement from Novartis, the two companies would also create a joint venture, which would see their consumer divisions come together to create a world-leading consumer healthcare business.
In a separate transaction, Novartis will also divest its animal health division to US pharmaceutical giant Eli Lilly for USD 5.4 billion.
"The transactions mark a transformational moment for Novartis. They focus the company on leading businesses with innovation power and global scale. They also improve our financial strength, and are expected to add to our growth rates and margins immediately," said Joseph Jimenez, CEO of Novartis, in the statement.
"We have also created a world-leading consumer healthcare business in our joint venture with GSK. We believe the divestment of our smaller Vaccines and Animal Health Divisions will enable us to realize immediate value from these businesses for our shareholders, and those divisions will benefit from being part of large, global businesses that are also leaders in their segments. Patients will benefit from even higher levels of innovation that this focus may afford. Looking ahead, this positions Novartis well for future healthcare industry dynamics."
The Novartis-GSK deal comes in the midst of increased activity in the industry as large companies find ways to cut research & development and other costs by acquiring each other.
The Wall Street Journal reports that the mergers and acquisitions are likely to continue, with an investor looking to acquire Allergan Inc., maker of Botox. AstraZeneca shares also surged on Tuesday after weekend reports of a bid approach from Pfizer.
According to Thomson Reuters data, deal values have almost doubled since the start of the year to $77.9 billion compared with the same period in 2013.
Meanwhile, the deal will secure Novartis' position as second in the world in the oncology business behind Roche.