foodpro, Asia Pacific's largest food manufacturing event held once every three years, is coming to Melbourne in 2014 for the first time.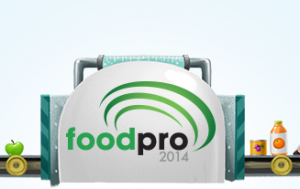 This iconic trade show will bring together leading importers, exporters, retailers, distributors, wholesalers and professional experts related to the food and beverage industry to discuss and compare an extensive range of ingredients, packaging solutions, as well as food processing machinery and technology, all in one place.
To that end, the Victorian Government's business development managers will use the Business Lounge to meet with foodpro visitors and introduce a range of Government programs on offer, allowing visiting food manufacturers to find out how the Victorian Government can help them enter new export markets, adopt new technology, collaborate with other businesses, overcome barriers to market, and access government support.
foodpro Exhibition Manager Peter Petherick said the Business Lounge is open to everyone interested in doing business in the host state.
"The Business Lounge means that visitors can not only come to foodpro to see how the latest technology can make their businesses more efficient, but they can also be educated on the many ways Government can help grow their business," Mr Petherick said.
"We commend the Victorian State Government and the Department of State Development, Business and Innovation (DSDBI) on the initiative and believe it's a great way to stimulate innovation and investment opportunities in Australia's thriving food manufacturing sector."
foodpro 2014 will be held between 22–25 June 2014, and will feature 300 exhibitors representing hundreds of manufacturers from around the world, attracting over 8,500 qualified visitors.
According to the media release, visitors interested in pre-booking a meeting at foodpro with a DSDBI business development manager can do so through the foodpro website, www.foodproexh.com.