Asaleo Australia, formerly known as SCA Hygiene, has cut over 100 jobs of its 1100-strong workforce in Australia and New Zealand as part of the $115 million investment plan designed to boost efficiency at its papermaking factories.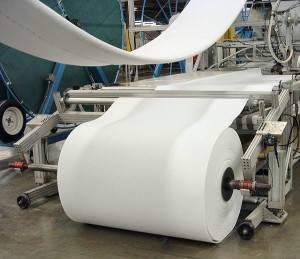 The company said employees had been given a notice of redundancy and that further job losses were unlikely to happen.
"We have assets that run faster and makes us more competitive," Asaleo's Chief Executive Peter Diplaris told The Australian yesterday, adding the improvements had already reduced the 24 converting lines operating in factories seven days a week to 15 operating five days a week.
According to the article on The Australian, Asaleo's $115 million investment plan also envisages upgrading its factories at Box Hill in Melbourne and Kawerau in New Zealand that converted paper into various products such as toilet paper and paper towels.
The cuts came before Asaleo's planned $1 billion float on the Australian Securities Exchange in July, where its Swedish parent company will retain 30% of the business and Pacific Equity Partners will sell out entirely.
The company's product lines include Purex, Orchid and Sorbent tissues, Libra feminine hygiene products, Handee and Tuff Mate paper towels, and Treasures nappies, along with other products for businesses and households, across Australia, New Zealand and Fiji.
Asaleo — which is jointly owned by Sweden's Svenska Cellulosa Aktiebolaget and Pacific Equity Partners (PEP) — is estimated to be worth between $927 million and $1.15 billion and is among the multi-billion dollar pipeline of companies PEP is offloading into the public market.