Concerns are rising over jobs in Ballarat, following reports train manufacturer Alstom has lost out on a bid to build metropolitan trains.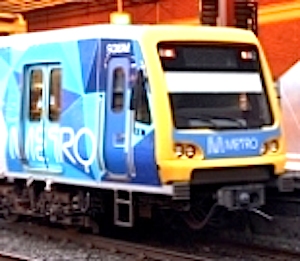 According to the Illawarra Mercury, Australian Manufacturing Workers Union official Pete Douglas revealed Alstom had told the union its bid to build rolling stock for the Dandenong rail corridor upgrade had been unsuccessful, which has placed doubt over the company's Creswick Road operations future.
Employing around 60 people at the company's Ballarat yard, Alstom did not confirm with The Courier that its bid had been knocked back in favour of two remaining tenderers.
The AMWU believes it was potentially a setback to manufacturing in a region which has already been hit hard by the winding down of the Australian car industry.
"The government changed the process earlier this year to open it up to unsolicited bids to upgrade the Dandenong rail corridor, which included upgraded train stations, removing rail crossings and upgrading crossing signals, along with new rolling stock," Mr Douglas said.
Alstom has a long and proud history of delivering essential rail infrastructure in Australia. 'Our Railway heritage can be traced back to the 1940-50's when GEC and English Electric supplied Diesel-Electric Locomotives from our manufacturing facility in Rocklea, Queensland,' Alstom.