International market leader in the production of primary fresh food packaging and food service solutions LINPAC will create 72 new jobs in the western suburbs of Melbourne with a $22 million packaging plant at Truganina.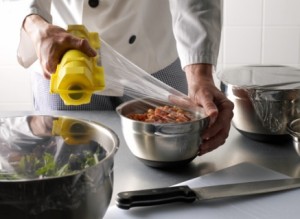 LINPAC Packaging Australia is a subsidiary of The LINPAC Group – a multi-material technology provider operating in 37 sites across Europe and Asia.
"With four million people living in Melbourne and forecasts of huge consumer growth, Melbourne seemed the perfect location for us. It was also an easy decision for LINPAC to seek out a site in Melbourne with the city's multicultural, welcoming environment and the government's $27 billion commitment to Melbourne's road, rail and social infrastructure," said Australian Managing Director Graeme Robinson.
The new investment by the food packaging giant was announced on Tuesday by Deputy Premier and Minster for State Development Peter Ryan.
"The Coalition's Office of State Development worked with LINPAC to examine the advantages of a Victorian single site for servicing the Australian market. The decision assessed site options, market opportunities and trends and infrastructure availability. The LINPAC Group will bring to Australia a new grade of food packaging, including the first fully recyclable rPET meat tray," Mr Ryan said.
"The new LINPAC product range will help Australian food producers and processors to improve their products' presentation, freshness, shelf life and sustainability credentials and vitally supports improved access to fast growing export markets in Asia. This investment builds on Victoria's Food to Asia Plan, which aims to convert our outstanding capabilities in food production, manufacturing and logistics into ongoing economic growth."
Other categories of rigid and flexible food packaging for products such as meat fish & poultry, bakery, delicatessen and fruit & produce will be introduced over time.