Northrop Grumman — the leading global security company that provides innovative systems, products and solutions in unmanned systems, cyber, C4ISR, and logistics and modernisation — has announced the launch of  its new Advanced Cyber Technology Centre (ACTC) that will  address its clients' most dangerous cyber threats.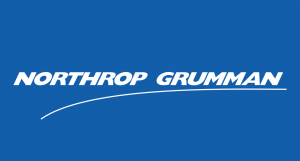 According to the press release issued by the company, the ACTC is designed primarily to increase speed and resiliency when it comes to attacks on the networks.
"The dynamic nature of the cyber threat requires a new approach to the problem – one that leverages expertise and technological innovation from every mission area of our company. Through the ACTC, we can collaborate across our global presence to develop strategic capabilities that address a variety of customer and mission needs. We're pursuing the best, most innovative ideas and investing affordably to bolster our nation's cyber resiliency and continued technological superiority," said Shawn Purvis, Vice President and General Manager, Cyber Division, Northrop Grumman Information Systems.
"We're investing strategically to provide affordable solutions to the most complex customer needs. The ACTC is a new way of combining expertise from a force of more than 2,400 cyber professionals with an array of intellectual property from key partners across the government, industry and academia to address our customer's toughest cyber challenges," said Vern Boyle, Director of Technology, Cyber Division, Northrop Grumman Information Systems.
The ACTC has four regional cyber technology hubs: two in the United States, one in Australia and one that opened recently in the United Kingdom.
For more about cybersecurity at Northrop Grumman, go to www.northropgrumman.com/cyber.
Please visit www.northropgrumman.com for more information.