The Fair Work Ombudsman, an independent statutory office that supports compliant, productive and inclusive Australian workplaces, has launched a new two-year education and compliance campaign aimed at helping vulnerable migrant and overseas workers who make clothes from their homes.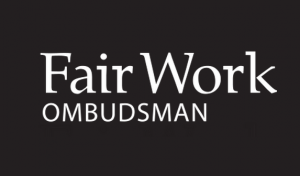 As part of its campaign, Fair Work will write to 1,000 clothing retailers, wholesalers, distributors and contractors over the coming weeks to raise awareness about their obligations to clothing outworkers under workplace laws.
The businesses will be provided with information packs containing facts sheets and templates on topics such as the modern awards that apply to their industry, working with clothing outworkers, keeping employment records and issuing pay slips.
The campaign will see Fair Work inspectors make face-to-face visits to a number of businesses in an attempt to gain insights into issues within the industry and barriers to non-compliance.
Information will also be provided to local councils, migrant resource centres, ethnic support groups and other relevant community organisations.
The campaign has been supported by a number of employer groups and unions and will include radio and newspaper advertising and social media activities, as well translations in Chinese and Vietnamese at www.fairwork.gov.au/clothing.
Fair Work Ombudsman Natalie James said the office is working hard to build a culture of compliance with workplace laws to ensure an even playing field for all businesses.
"We are conscious that overseas and migrant workers can be vulnerable because they are often not fully aware of their rights and reluctant to complain, so it's important we are proactive about ensuring they are receiving their full entitlements," Ms James said.
Employers or employees seeking advice can contact the Fair Work Infoline on 13 13 94 and request a free interpreter service on 13 14 50.