The Australian Aluminium Council has urged the Government and Labor to accept a compromise offer over the Renewable Energy Target (RET) in order to provide a stable platform for the manufacturing and renewables industries.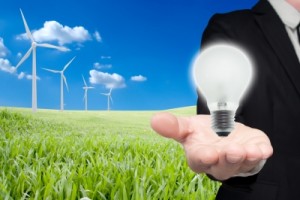 The Clean Energy Council, Australia's renewable energy industry's peak body, has come out with an offer that is halfway between the positions of the Federal Government and Opposition, proposing a compromise target for large-scale renewable energy of 33,500 gigawatt-hours by 2020.
Miles Prosser, the Aluminium Council's Executive Director, has called on the political leaders to accept the compromise offer and break the current negotiating deadlock which is hurting the renewables and manufacturing sectors.
"The Government and Labor should now act swiftly to resolve the RET policy crisis. The impasse on reforming the RET has gone on far too long, damaging investment certainty in both the renewables sector and in electricity intensive manufacturing sectors. A compromise deal is now within reach and all parties need to quickly move to agree to a lasting solution to provide a secure basis for continued investment in renewables," Mr Prosser said.
"A full exemption for EITE industries would also deliver improved viability for a range of electricity intense industries, most obviously in aluminium smelting."
He said the future of Australia's four smelters was closely tied to the willingness of the Parliament to reach a resolution without delay.
"These smelters provide thousands of well-paid jobs and sustain billions of dollars in value-added exports – but their situation is precarious without a stable regulatory foundation for continued investment," Mr Prosser added.