Australian shipbuilders are meeting with Coalition Members of Parliament and Cross Benchers in Canberra this week to seek clarification on last week's $34 billion announcement of a continuous shipbuilding plan for the Royal Australian Navy's surface fleet.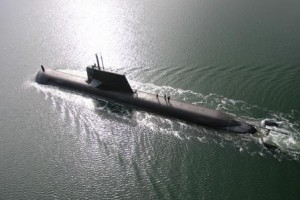 "We're here to ask Government members to clarify to us exactly what the Prime Minister meant when he noted that a "maximum Australian build" will be a guiding principle in these contracts. Although the announcement is welcome – and a big win for shipbuilders – there are questions about the Government's plans for workers in NSW and VIC, and also around the future of the Submarines," said AMWU National Secretary Paul Bastian.
"Let's be clear – this is not about 500 jobs as suggested by Mr Abbott. This must be about creating thousands of high skilled jobs both directly and indirectly through the support and growth of a vital industry – not just in Adelaide, but in Melbourne, Newcastle, Perth and Hobart."
The union has also expressed some concerns about the Prime Minister's election promise to build 12 submarines in Adelaide.
"The truth is we've been burnt before. We were promised the submarines 2 years and that promise has been shown hollow," said AMWU Assistant National Secretary Glenn Thompson.
"So we'll wait for a bit more action and detail before we do any celebrating. Workers and industry need certainty as jobs are already going."
The Government's announcement was focused solely on South Australia's ASC yard, with no mention of shipbuilding yards in the Hunter Valley or Williamstown, where workers are anxiously waiting to learn more about their future.
"There are ways that the Government could make this announcement even better, and this is by taking action to sure up jobs at every shipbuilding yard – not just in the state where the Government is worried about the polls," Mr Thompson added.
"Indeed, workers who have been made redundant in recent weeks will be with us in Canberra to explain the situation directly to Members of Parliament."