South Korea's largest car manufacturer Hyundai has launched a new premium car brand called Genesis.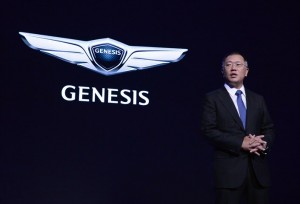 The new luxury brand is named after the company's mid-sized luxury sedan.
"We have created this new Genesis brand with a complete focus on our customers who want smart ownership experiences that save time and effort, with practical innovations that enhance satisfaction. The Genesis brand will fulfil these expectations, becoming a market leader through our human-centred brand strategy," said Euisun Chung, Hyundai Motor Company Vice Chairman.
According to the official announcement, the car maker plans to launch six new Genesis models by 2020 that will "boast outstanding driving dynamics and design, with innovations tailored to closely-meet the needs of customers".
All new Genesis models will be badged with a new wing-type emblem to differentiate the Genesis brand from Hyundai.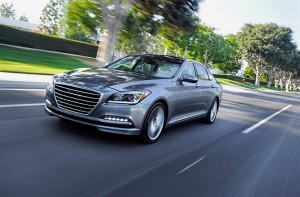 "The Genesis models will provide technological innovation, excellent driving performance and luxury to customers. Every Genesis model will be created with the needs of our customers in mind, so the resulting car will perfectly meet their needs without any unnecessary burden or excess," said Woong Chul Yang, Head of Hyundai Motor R&D Centre and Vice Chairman of Hyundai Motor.
The newly created Prestige Design Division will be spearheaded by Luc Donckerwolke – an Audi, Bentley and Lamborghini veteran – from mid-2016. The work of the division will be overseen by Peter Schreyer, as part of his group-wide design responsibilities as President and Chief Design Officer (CDO) of Hyundai Motor Group.
"In creating the design signature of Genesis brand cars, we set out to display confidence and originality, creating highly desirable products that present new charm through innovative styling and proportions," said Schreyer.
At first, Genesis will launch in North America, China, Korea and the Middle East. Once the model "grows to full strength" it will enter the European and Asian markets.