One of the largest steel producers in the world, POSCO has been able to digitise and simulate its manufacturing operations, processes and equipment thanks to Dassault Systèmes' 3DEXPERIENCE platform.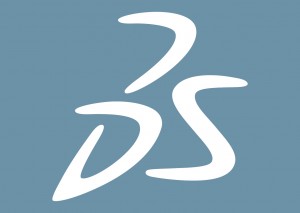 According to the media release to Australian Manufacturing, Dassault Systèmes' 3DEXPERIENCE platform provides powerful digital production and simulation applications to create a virtual 3D replica of an actual physical structure.
Thanks to this so-called "virtual twin," companies are able to simulate the complex production processes of a smart factory through accurate data interpretation management and troubleshoot manufacturing problems before they occur.
Furthermore, manufacturers can also capture and share knowledge, manage equipment specifications, boost efficiency and better plan for manufacturing investments.
"We expect to decrease the number of field tests and field trial periods with our virtual commissioning system and virtual training system, as we can pre-test systems and equipment virtually before deploying them in the field for real," said Yongsoo Kim, Senior Researcher, POSCO Engineering Solution Centre.
"We will continue to advance the development environment with Dassault Systèmes' cooperation."
"The steel industry is about multi-decades asset lifecycles and high volume production, therefore even small and incremental improvements in operations and sustainability can have huge business impacts," said Stephane Declée, Vice President, Energy, Process and Utilities Industry, Dassault Systèmes.
"The 3DEXPERIENCE platform enables customers in the process industry to connect, model, simulate and optimise every stage of the business cycle to create a virtual twin experience fully connected with their physical assets to improve safety, efficiency, profitability and sustainability. We clearly see POSCO as an industry leader in developing such an innovative approach."
Dassault Systèmes is a world leader in 3D design software and 3D Digital Mock-Up and Product Lifecycle Management (PLM) solutions.
For more detailed information about Dassault Systèmes' 3DEXPERIENCE platform, please visit the company's website at http://www.3ds.com/industries/energy-process-utilities/