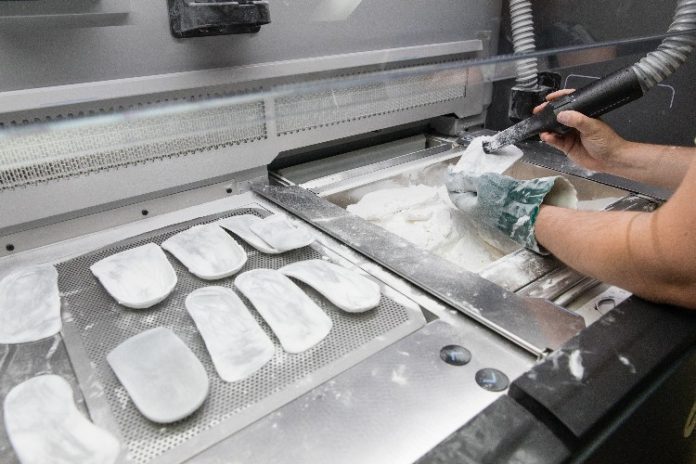 Queensland podiatry and orthotic business iOrthotics has received $195,250 in funding from the Advanced Manufacturing Growth Centre (AMGC) to digitalise its operations and scale up production using a new HP Multi Jet Fusion printer.
The company, which makes custom orthotic shoe inserts that correct biomechanical issues, is hopeful that this collaborative project would expand its reach into the United States, UK and Canada.
"We do need help to facilitate what we are doing, or we simply cannot afford the investment to innovate," said Dean Hartley, General Manager, iOrthotics.
"It is the network and industry knowledge AMGC is able to provide which can help a business such as ours that is in its growth and early commercialisation stage."
The collaborative project uses the company's relationship with machine provider HP, as well as technical support provided by local reseller Evok3D, with the University of Queensland to provide invaluable material science, testing and validation expertise in developing iOrthotics' superior new products and processes.
Dr Jens Goennemann, Managing Director of AMGC stated:
"On each occasion, I like to reinforce the message that Australian manufacturers must compete on value and not on cost; and we are excited to be supporting iOrthotics, a manufacturer who is doing just that," he said.
"IOrthotics is leveraging a network of expertise including its supply chain and University of Queensland to provide superior medical devices, and by building on its technical leadership and taking that globally."
iOrthotics, which supplies to 75 clinics across Australia, took up 3D printing in 2015, using fused deposition modelling (FDM) and cutting 1.4 kilograms of waste for each pair of orthotics made compared to older milling methods.
The company's new HP printer allows it to produces up to 24,000 pairs annually, a substantial increase on the 3,300 pairs of orthotics it had produced with its existing bank of 20 printers.