3D Systems has announced that it has acquired Belgium-based LayerWise, a leading provider of advanced direct metal 3D printing and manufacturing services, for an undisclosed sum.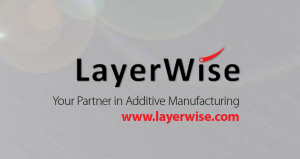 The deal is expected to enhance 3D Systems' 3D Metal Printing and Manufacturing capabilities and expand its IP technology platform and medical device production, while also strengthening its Direct Metal Printer Expertise and Product Portfolio.
According to the press release by 3D Systems, LayerWise delivers quick-turn, 3D-printed metal parts, manufactured on its own proprietary line of direct metal 3D printers.
The company pointed out that LayerWise's direct metal printers deliver relative part density of up to 99.98%, closely matching conventional metals mechanical properties at substantial unit weight reduction, which has contributed greatly for the company's ever-growing diverse portfolio of customers in the aerospace, high-precision equipment, medical and dental industry sectors.
"We are delighted to integrate our proprietary direct metal technology and processes into 3D Systems' leading portfolio of products and services. With its culture of continuous innovation dating back to its founder Chuck Hull, the inventor of the first 3D printing technology, and its commitment to advancing direct metal 3D technology and medical device services, 3DS is the perfect fit for our company and strengthens our combined growth potential," said Jonas Van Vaerenbergh, one of LayerWise's founders.
"The addition of LayerWise, with its award-winning direct metal printing technology, automated manufacturing processes at convincing scale and leading medical devices services, extends our first mover advantage in these high-growth areas substantially, to the immediate benefit of our aerospace, automotive and medical device customers," said Avi Reichental, President and CEO, 3DS.
Under the terms of the agreement, LayerWise will operate under the continued leadership of co-founders Jonas Van Vaerenbergh and Peter Mercelis, who will pursue new projects in its high-end target markets, leveraging 3D Systems' resources and global footprint.
3D Systems expects the deal to be immediately accretive, adding to earnings per share.