3D Systems, the leading provider of 3D printing centric design-to-manufacturing solutions, has announced that it has opened a new software development facility and innovation centre in Cary, North Carolina.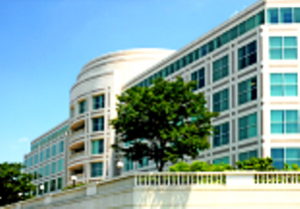 According to the press release issued by the company, the new 22,000 square feet facility will be entirely dedicated to research and development of integrated design-to-manufacturing solutions and perceptual devices.
Supporting a full range of Geomagic® software products, the centre will also focus on the development of new scanning capabilities for 3DS' latest perceptual devices, including SenseTM and CaptureTM.
The 3D design-to-print showroom and training facilities will serve as a dedicated space for expanding demonstration, education and training where customers, resellers and partners can interact with top-shelf technology.
"This new innovation centre showcases our ongoing commitment to providing the best 3D engineering, design and printing software tools available, with a focus on affordability and usability," said Calvin Hur, Vice President and General Manager Geomagic Solutions for 3DS.
"We are reinventing the engineer's desktop and workflow, providing a seamless digital thread that extends from physical photography, scan-based design and inspection to 3D printing."
Just last week the company announced that it had signed a lease for a 200,000-square-foot facility in Rock Hill as part of its previously announced expansion. The new facility will allow 3D Systems to consolidate its existing manufacturing and distribution operations in the area, while also boosting capacity.
3D Systems also opened a new 30,500 square foot facility in Barbenton, Ohio, to expand its capabilities to develop new innovative thermoplastics.
For more information, please go to www.3dsystems.com.