3D Systems has unveiled its next-generation 3DMe® Photo booth which includes an attractive user interface and is set to become quite popular both with retailers and customers.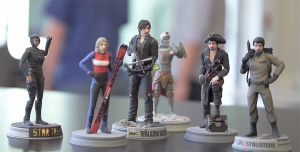 "We're excited for the new opportunities that 3DMe Photo booth brings to retail and event spaces for increased foot traffic, recurring revenue, and for the joy it brings users," said Peter Theran, Vice President of Global Consumer Products, 3DS.
"3DMe Photo booth is always hugely popular with consumers, and now it's easier for owners, too. It's a win for everyone."
The new 3DMe® Photo booth uses 3D imaging technology to capture instant, photo-realistic facial images.
Users can put their images on seasonal and branded collections of customisable 3DMe figurines including characters from popular movies and shows like Ghostbusters, Star Trek, The Walking Dead and so on. Once you create your character model, you can watch an animation of yourself on the screen, share it on social media or have it 3D printed.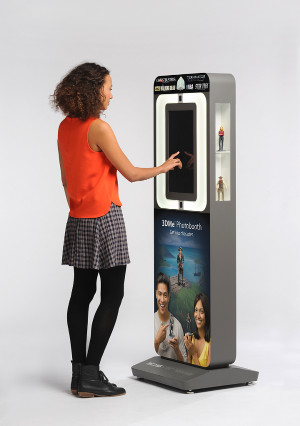 The POS, or the point-of-sale system, is one of the most interesting features of this product as it will allow on-site purchases. By using the credit card reader, you can purchase the figurine you want.
According to the company's press release, the enhanced features of this revamped version make it much easier to maintain and operate.
The Photo booth has 12 different language options, while the casing and content of the unit can be changed according to the latest seasonal fads and brands.
Check out the video bellow.
https://www.youtube.com/watch?v=aogcn-7f3y4&feature=youtu.be