Four hundred workers at Holden's Elizabeth plant in Adelaide will finish work this Friday after accepting the voluntary redundancy packages offered by the car manufacturing company.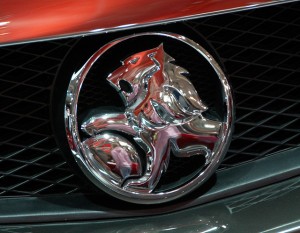 Federation of Vehicle Industry Unions spokesman John Camillo told ABC News that it's a "sad day" for the affected employees who put their hands up to accept the separation packages offered earlier this month, but it is still a better outcome than having no choice at all.
"It's a better situation than the situation of people being forced out the door with no choice whether they want to stay or not so," says Mr. Camillo, quoted in the article from the ABC.
The redundancies come as Professor Goran Roos is conducting an independent investigation into the financial data and manufacturing practices of Holden.
Holden has previously agreed to appoint Professor Roos as an independent expert who will review their operations, which is one of the demands placed by the Federation of Vehicle Industry Unions on the company.
Professor Roos' expertise was formerly engaged by the South Australian Government where he worked with the State's manufacturers and policy makers to build a successful manufacturing future for SA.
Mr. Camillo says Professor Roos is expected to give an initial update on his investigation this week.
"The real issue will be at the end of July when the recommendation of his findings will be put to Holden and the Federation of Vehicle Industry Union," says Mr. Camillo.
Last week Holden expressed its worry over the potential impact of the changes on the fringe benefits tax announced by the Rudd Government.
Prime Minister Rudd has confirmed that the government would impose new rules on salary-packaged cars to offset the loss that will be brought about by the decision to move to an emissions trading scheme next year.
The cost of dumping the carbon tax would be about $4 billion, and the government plans to compensate for this figure by getting around 320,000 drivers to pay additional tax bills amounting to about $1,400 a year.
The new policy would have the statutory formula method removed from the calculation of FBT. This formula automatically assumes that a significant proportion of use of the car is for the purpose of business. Removal of the method will be applied into arrangements entered into after July 15, 2013.