The Government of South Australia has continued its thrust to bring the state at the forefront of development of connected and autonomous vehicle technologies with a $2 million investment in autonomous technology company Cohda Wireless.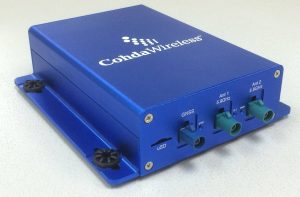 The funds, awarded under the Government's Future Mobility Lab Fund, will see the Adelaide-based company carry out two significant research and on-road trial projects to test how vehicles communicate to one another and roadside infrastructure using the company's state-of-the-art systems.
To carry out the trials, Cohda will purchase two autonomous vehicles capable of driverless operation in urban and highway environments.
Cohda Chief Executive Paul Gray said the project will also expand the company's work in 'Vehicle to Everything' communications or V2X, which could enable the vehicle to see around corners and detect hazards in advance.
"South Australia is the ideal location to develop CAV technology. Not only was South Australia the first state in Australia to pass laws allowing autonomous vehicles to be tested on the road, but the Future Mobility Lab Fund demonstrates the South Australian Government's commitment to fostering new technologies and new industries in the State," Mr Gray added.
The grant award follows last week's announcement of $3 million in funding for three other driverless technology projects under round one of the Future Mobility Lab Fund. These include the $2.8m Adelaide Airport electric driverless passenger shuttle trial; the $1.8m RDM Group driverless cargo pods at Tonsley Innovation Precinct; and the $4m Flinders University driverless student shuttles at Tonsley Innovation Precinct.
Transport and Infrastructure Minister Stephen Mullighan said Cohda Wireless was one of South Australia's most impressive success stories whose products are used in more than 60% of connected car field trials worldwide.
"The State Government is fostering companies like Cohda Wireless by creating the legislative environment to enable innovators to flourish and by helping to focus the world on the achievements of our world-leading businesses," the Minister added.
"South Australia is taking the lead nationally and internationally, our strengths in innovation and a welcoming regulatory environment combine to make South Australia an attractive destination for global firms to test, develop and trial their technology."