Twenty restaurants in the Malaysian capital of Kuala Lumpur will take part in the Flavours of Australia Festival happening this June. The month-long event will showcase Australia's safe, high-quality produce and ingredients, including wine from Victoria.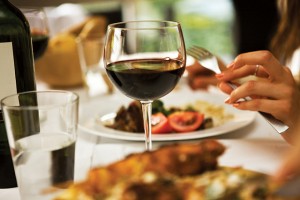 "During Flavours of Australia, we also want to emphasise its high standards of safety and quality," said the Australian High Commissioner to Malaysia, H.E. Miles Kupa.
The Commissioner said Malaysians are already familiar with the wide-variety of produce coming from Australia, most notably its fruit, meat, dairy products and wine exports.
According to Export Victoria, the participating restaurants will have Australian-themed menus featuring Australian produce during the festival. Acclaimed wines from the vineyards of Yarra Valley such as De Bortoli and Yering Station will complement savoury dishes and desserts.
De Bortoli Wines produces the award winning Noble One which has already garnered 104 trophies, 352 Gold Medals and 113 International Awards since its release.
The event will also be graced by MasterChef Australia Season Two winner Adam Liaw, who will be a guest chef. Liaw, who is the son of a Malaysian-born Chinese, will be presenting a special menu developed by him for the event. He will also take part in other events during Flavours of Australia.
Mr. Kupa acknowledges the benefits of the Malaysia-Australia Free Trade Agreement (MAFTA), which has helped boost Australian exports to the South East Asian country.
"Thanks to the Malaysia-Australia Free Trade Agreement (MAFTA), which came into force on 1 January this year, Malaysian importers can now source more Australian produce for the local consumer," Mr Kupa said.
According to the Department of Foreign Trade and Affairs, Malaysia is Australia's 10th largest trading partner, with two-way trade worth $17.2 billion in the 2011/12 financial year.
MAFTA virtually eliminates tariffs on processed foods, guarantees the best tariff treatment of wine, and offers a liberalised licensing arrangement for liquid milk, according to Export Victoria.
A Super Trade Mission led by the Victorian Government will take place on June 16 to 21. The Trade Mission will include 57 food and agribusiness organizations and 15 wine companies, which will travel to Malaysia and other countries in the South East Asian region.