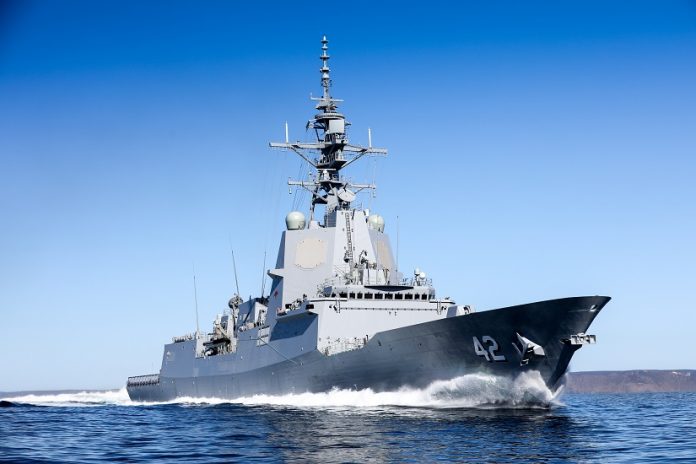 Defence Minister Linda Reynold has announced that the Australian Defence Force's third and final Air Warfare Destroyer (AWD), NUSHIP Sydney, has completed sea trials and is on track to be delivered to the Navy in early 2020.
The vessel was delivered by the Air Warfare Destroyer Alliance which includes the Department of Defence, Raytheon Australia, and ASC Shipbuilding supported by Navantia Australia.
In making the announcement, Minster Reynold said final production work including the integration of the MH60-R helicopter, would be completed ahead of the ship's provisional acceptance into service in February 2020.
"Sydney will enter into service early next year, and with her sister-ships HMA Ships Hobart and Brisbane, they will be the most potent warships to date," Ms Reynold said.
"By using a combination of Australian and globally proven technologies, these highly capable warships are truly world-class and will allow us to work even closer with our allies,"
NUSHIP Sydney's sister ships – HMAS Hobart (III) and HMAS Brisbane – were handed over to the Navy in 2017 and 2018, respectively.
Image credit: https://www.minister.defence.gov.au/