A five-hectare site in Sydney has been chosen as the new home of Devondale's $60 million milk processing plant.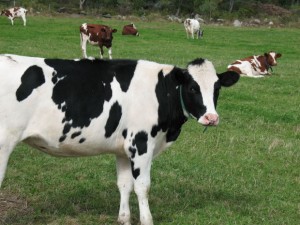 Australia's largest dairy foods processor will build its facility at Erskine Park in the city's west, according to a media release from Devondale and CSR Limited.
Devondale, which is a business brand of Murray Goulburn, announced in April that it plans to construct two new state-of-the-art facilities to expand its daily pasteurized milk businesses in New South Wales and Victoria.
The first of the two is already being built alongside Devondale's existing Integrated Logistics Centre in Laverton, Melbourne.
The Sydney location is a strategic choice as it offers direct access to major milk supply regions and customers.
With the new Erskine Park Link Road slated to open in the next month, the processing plant's location, which is a former quarry site, is an ideal one for Devondale.
"Erskine Park was an obvious choice for us. As well as excellent land quality and infrastructure, this location also gives us easy access to the major milk supply regions in NSW, to the north, south and west of Sydney," says Devondale General Manager Operations Keith Mentiplay.
Mr. Mentiplay said the Sydney site was secured and that work would begin soon in the new facility.
"There is just over one year to go before we are scheduled to begin production and we are well on track to becoming the nation's most efficient producer of daily pasteurised milk."
Devondale is actively seeking suppliers that will help grow its business in NSW. The company recently met with farmers from Bomaderry, Taree West and Maitland to look for businesses that will support the new processing plant.
Mr. Mentiplay said they had the opportunity to speak with more than 300 farmers and that the response at the meetings were positive.
"As a Co-operative, Devondale returns 100% of the profits from our operations to our dairy farmer shareholders," he said.
Andrew Mackenzie, General Property Manager at CSR Limited, says Devondale is a welcome addition to Erskine Park and that the surrounding community could benefit from new job opportunities.